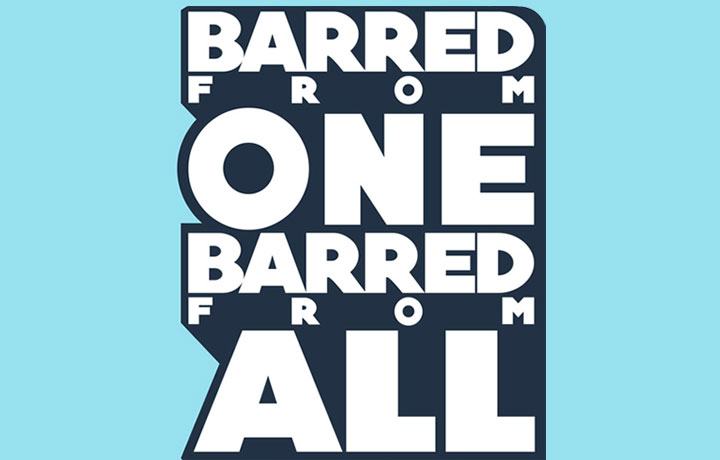 Barred From One, Barred From All – New Hasting Liquor Accord Initiative
Supporting Zero Tolerance to anti-social behaviour.
Any signs of aggression in or around a venue may see you barred from multiple venues within the Hastings Liquor Accord!
An initiative supported by NSW Police Force, Port Macquarie Hastings Council & Hasting Liquor Accord.
Download the poster to use in your premises:
Barred From One, Barred From All – Liquor Accord Initiative – Poster A4