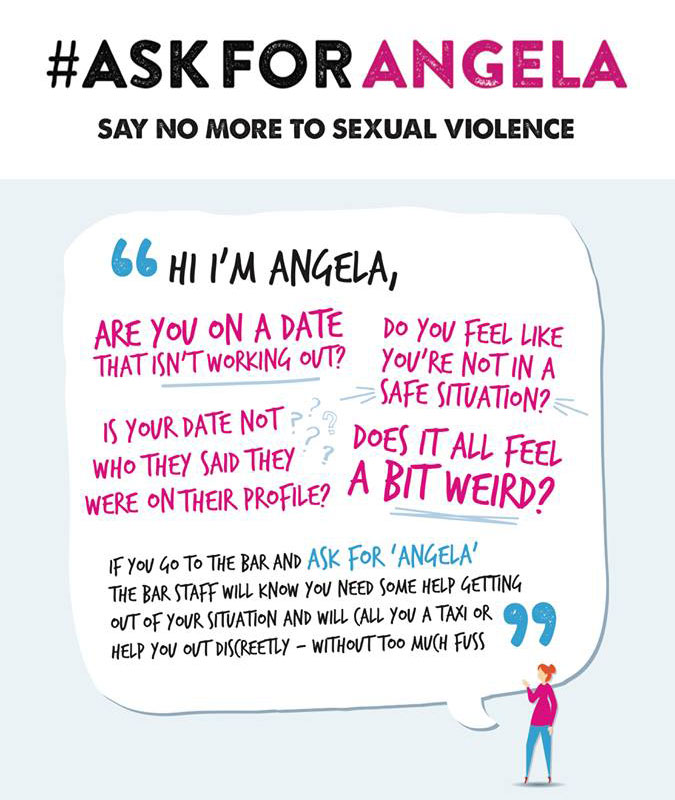 'Ask for Angela' could soon be available at more than 100 licenced venues across the Port Macquarie region thanks to a collaboration between the Hastings Liquor Accord Australian Hotels Association and Mid North Coast Police District.
Member for Port Macquarie Leslie Williams said the internationally recognised initiative, encouraged patrons to ask for help if they were getting unwanted attention or felt their safety is at risk.
"It's a modern approach to a modern issue. By asking for Angela, a patron can subtly alert staff who can intervene by calling police, organising safe transport home or referring the patron to support services," Mrs Williams said.
"Having the 'Ask for Angela' posters and other advertising displayed prominently throughout a venue can help to deter unwanted behaviour and increase awareness that venue staff are available to help when needed."
Chairperson of the Port Macquarie Liquor Accord Alistair Flower said it was great timing for the initiative to launch in the area.
"Given the increasing popularity of online dating apps, many people are meeting for dates at bars, clubs and pubs having never met, beyond the screens of their phone or computer," Mr Flower said.
"We don't want people feeling intimidated when they're on a first date. 'Ask for Angela' is a great example of the valuable work the licensees in the Port Macquarie Liquor Accord do to target alcohol-related violence and anti-social behaviour."
AHA NSW Director of Liquor and Policing John Green said 'Ask for Angela' was a logical extension of what venues do best – looking after their patrons.
"Licensees and their staff are trained to identify patron behaviour – be that aggression, intoxication or annoying behaviour," Mr Green said.
"This is not about venue staff replacing the role of police or putting themselves at risk, it is about reinforcing the need to be aware of patron behaviour and to provide options when a date or social encounter doesn't go as planned."
The initiative has already been launched in Albury, Wagga Wagga, Orange, Bathurst, Byron Bay, Manning, Goulburn, Yass, Southern Highlands and City of Sydney.
Media Contacts: Leslie Williams Office: Terry Sara 0409 834 648
Hastings Liquor Accord: Alistair Flower 0419 977 871